Special Savings! Seniors, Military, New customers Get 10% Off!
We Believe Your Free Time Wasn't Made For Housework
We are one of the leading cleaning companies in San Marcos, CA and this page will help you understand why, by providing you with details about our work and services. At Housecleaning by Christina, we keep our clients well-informed as we want them to feel comfortable with their choice of hiring us.
Call Us! We Make Magic Happen!
Let Us Work While You Unwind
Residential Services
Commercial Services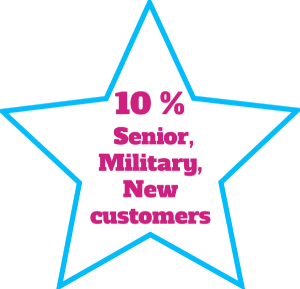 Customizable Services
We can clean houses, apartments, offices, and other commercial establishments and spare our clients the hassle of their cleaning duties. Our experts will make sure your property is dirt and dust-free and will remove different blemishes from your features so that you can enjoy a neat indoor environment.
Treat Yourself To A Clean Healthy Home
We offer Non-chemical cleaning using all natural products made from essential oils.
Our Services Available In
San Marcos, CA
We are happy to serve our customers in San Marcos, CA.
San Diego, CA
We also service all of North County, San Diego. CA.
Schedule Your Cleaning Now & Get Free Estimate
J Quintal
Terrific service! My first time hiring a cleaning company and I was quite happy with the results. Cristina and her crew arrived on time with all their equipment and got to work quickly. Housecleaning by Christina, fulfilled all my expectations and I'll be happy to have them in again!
Gianna Guthermuth
Thanks to Housecleaning by Christina my house is looking as a new one. She've done a great job and will use her again...
Kelli Washington
Christina is friendly, outgoing and pays a lot of attention to detail. I highly recommend Christina!